Montreal - Branding Strategy, Branding, Logo Design, Graphic Design, Web Design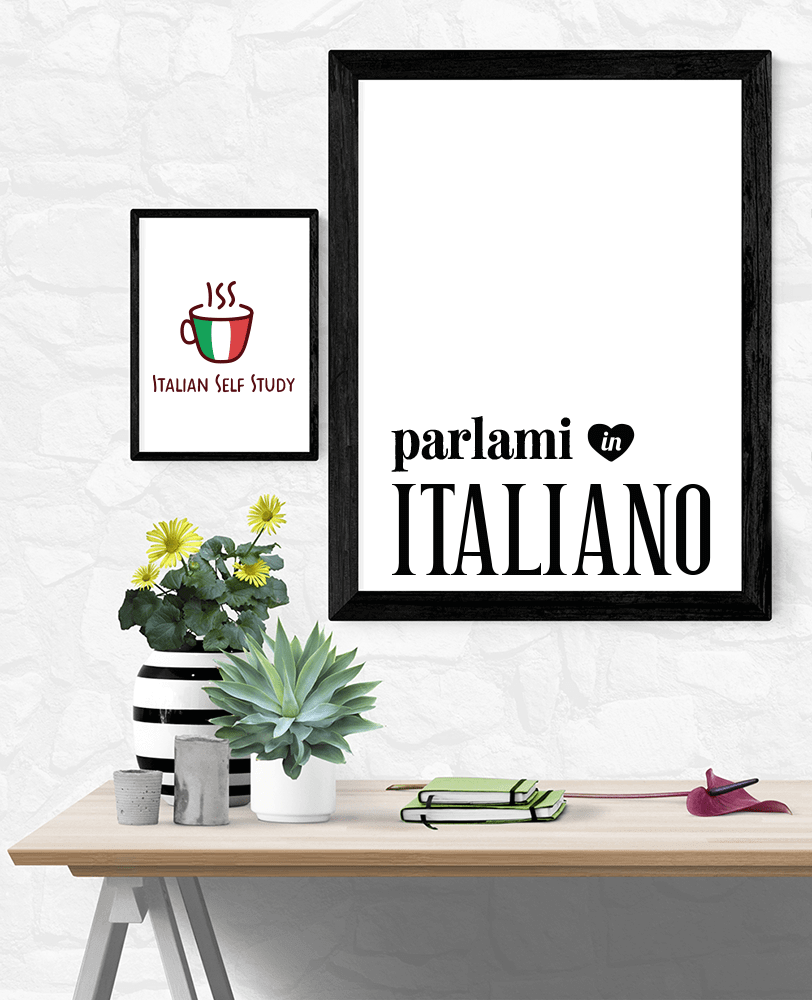 Italian Self Study is a blog to share reviews, resources and tips for studying Italian by yourself in a fun and rewarding way. 
The idea for Italian Self Study came from the desire to create a community despite learning a language by yourself. Studying alone brings its own challenges with language learning, so the goal for Italian Self Study is to share struggles in learning Italian, and what has helped you along the journey.
Many of the resources currently created online for language learning are from a language app or teacher's point of view. The differentiator of Italian Self Study is that its an honest presentation from a student's perspective.
1. We started with market research to validate and invalidate ideas of what other learners of Italian needed in their own study journey, to create a community of resources.
2. As a focus towards enthusiastic and passionate adult learners of Italian, we did not want to create a formal or textbook feel for the branding.
3. Inspired by the wonderful bars of Italy, where you can get amazing coffee, wine or liquor, we designed Italian Self Study with a drink theme creating original icons and illustrations. 
An Italian bar is the center of social life, and it's just a part of their everyday life to fare una pausa (take a break) with friends.
1. Without a previous audience, we gained 80 email subscribers to the newsletter in the first month after launching.
2. Through the strategic launch, Italian Self Study received books to review, a free month membership, product sales, affiliate and advertising revenues… resulting in making over $100 in its first month.
3. Using the research we conducted, Italian Self Study used it an inspiration for one of the blog posts. This post gained over 100+ social shares (Facebook, Twitter, Pinterest) during the first month of launch,
The ITALIAN SELF STUDY BRAND Is:
Playful | Bright | Enthusiastic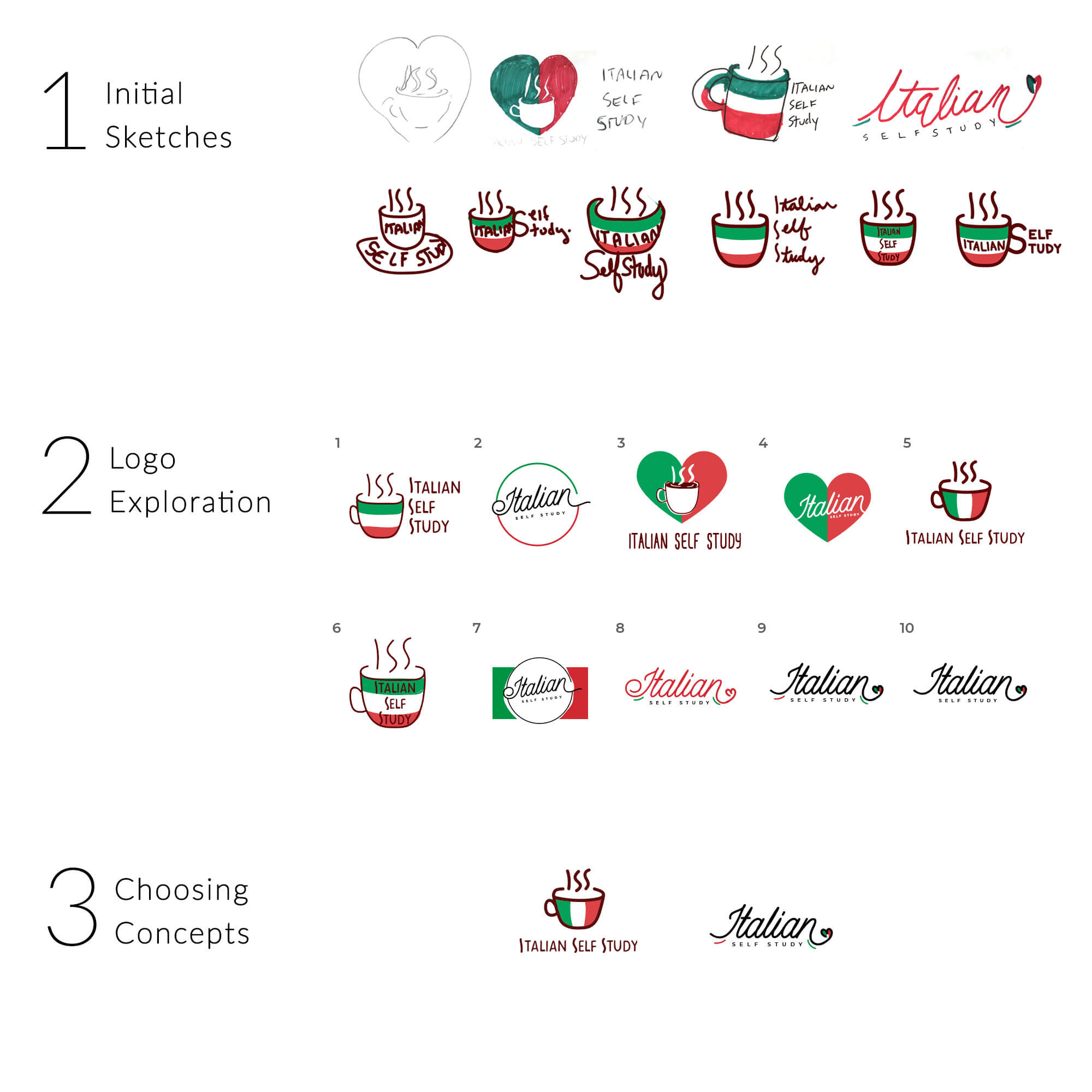 The finalized logo features the acronym ISS (Italian Self Study) as the steam emerging the cup. The cup is designed to be in the shape of an espresso cup, the most common way to drink coffee in Italy. It evokes a casual and friendly feeling instead of the imagery of books, common with brands focusing on learning.