Transform & elevate your business with strategic design
Bring your brand to life with clarity, purpose and vision. We will explore your story behind your business, creating a brand that empowers you to develop deeper connections with your audience, so they choose you again and again.
Hopemade's approach to web design is to focus on strategy first. We use real data and research to make design decisions to help your business grow, boost conversions and to achieve maximum results.
We will work 1:1 together, as a team, to maximize your business success through strategy, systems and tools, and ensuring a cohesive user experience from your brand to your site.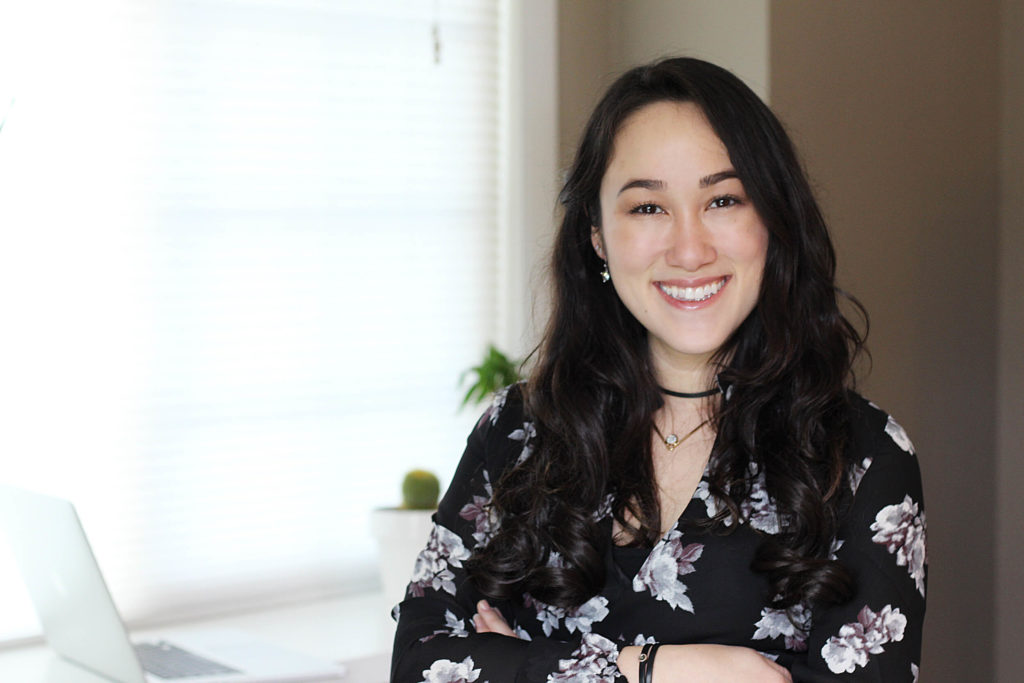 Aein Hope has worked For/with:

Founder + creative director
I specialize in creating meaningful brands, websites and experiences through collaboration, research and strategy, that in turn resonate with your audience. My mission is to empower you to share your business's story to the world. Through showcasing YOU, together we will transform your brand and website to allow your business to grow!
A passion for good design combined with my knowledge of User Experience (UX) allows me to strategically build brands with each of my clients.
As a professional designer for the past 10 years with a degree in Graphic Design, I've been blessed with the opportunity to collaborate with Disney on their D23 website and Corporate Communications campaigns. I recently spent 2 years as the Lead UX Designer at UCLA's Student Affairs IT department, where I focused on improving the user experience for students and staff alike.
My designs have been featured in publications such as The Korea Daily, The Daily Bruin, MBC News Tonight, and The Korea Herald.
Let's elevate your brand's presence.
Aein knew what my business needed to succeed.
From the moment we began talking over ideas to the end of the process, Aein was exceptional at paying close attention to what I wanted and what my business needed to succeed. She has been there for me every time I needed her to answer a question and help me manage my site and business long after she built my site. I would highly recommend Aein to anybody looking for a successful and satisfying web design experience.
The world needs your story.
You are passionate, goal-oriented, and ready to take your business to the next level.
You know what you're currently doing isn't resonating with your customers. You're not reaching the right target audience. You're not hitting your sales goals.
You want to stand out and create a lasting impression to your audience.
Your brand and website is how you present your story to the world.
Do you like what it says about you?
Your brand and website presence is about more than just looking good.
It's about delivering an amazing experience to your audience, backed by purpose and meaning.
Strategic design is an investment that propels your business forward, transforming your brand recognition by first understanding your target market, and building trust through a beautifully crafted presentation.
When your branding, website and user experience are all seamless, you transform potential clients into loyal customers.
And you didn't even need to spend time to convince them.
With the right presence, your brand and website will work for you instead of against you, so you can spend more time on other things–like just living life–while your profits just keep rising.
We care about your story.
That's why we created our signature process that enables us to create cohesive brands to serve you and your audience.
We believe in a communicative, collaborative experience that is exciting and enjoyable, guiding you through every step in the right direction.
We make data-driven design decisions and use research, collaboration and strategy to maximize your results.
Are you ready to invest to finally delight your audience?
A strategically designed brand sets you apart from your competitors, empowering you to create stunning experiences for your customers to always remember.
When you're confident with your brand and website, your customers feel it too. Build credibility by showcasing your expertise through custom branding.
Strategic design sells itself.
Imagine having more time to do what you love, while your brand and website do the heavy lifting.
Design is about the connection we create.

That's why Hopemade digs deep to understand your audience, enabling us to create a brand and website that highlights your unique story.

Make your customers love and trust you, through the unforgettable and meaningful experience you provide.
Aein went above and beyond.
Aein helped our office overhaul our website, making our site accessible and advised us on User Experience. She's knowledgeable, responded quickly to our (many) questions, and went above and beyond to make sure we could meet a deadline for our website before our fall welcome events. It is so nice to work with Aein, and we appreciate all of her expertise and efficient assistance!
Ready to take your business to the next level?