Nada Alami of Be the Balance in Denver, Colorado, approached Hopemade for a website redesign solution for her sustainable lifestyle program, Neuro Linguistic Tapping (NLT) therapy and holistic nutrition coaching.
Be the Balance's mission is to support you in pursuing yours. Nada is your guide and support system as you begin the transformational journey into the next best chapter of your life through a holistic approach. 
After Competitive Research, we designed the website with a clean modern approach and calming feeling with clear user flows.
We also implemented a built-in booking system for appointments, and e-commerce payment integration for coaching packages.
Aein understood, improved and refined my vision.
My biggest concern about working with a designer was to be able to have my vision come to fruition. Aein took the time to understand my vision, and was willing to improve and refine the process. She integrated a clean design with a great user experience for my clients. Thank you, Aein!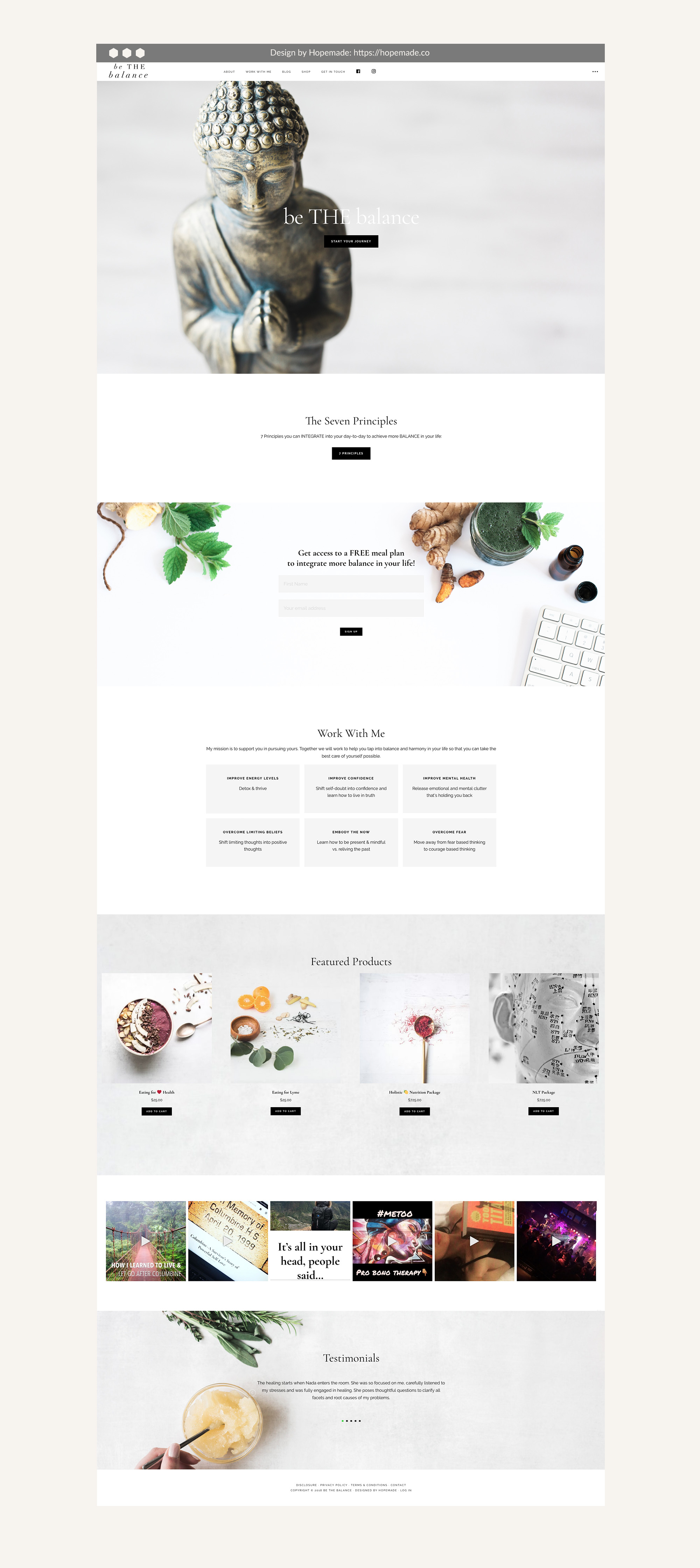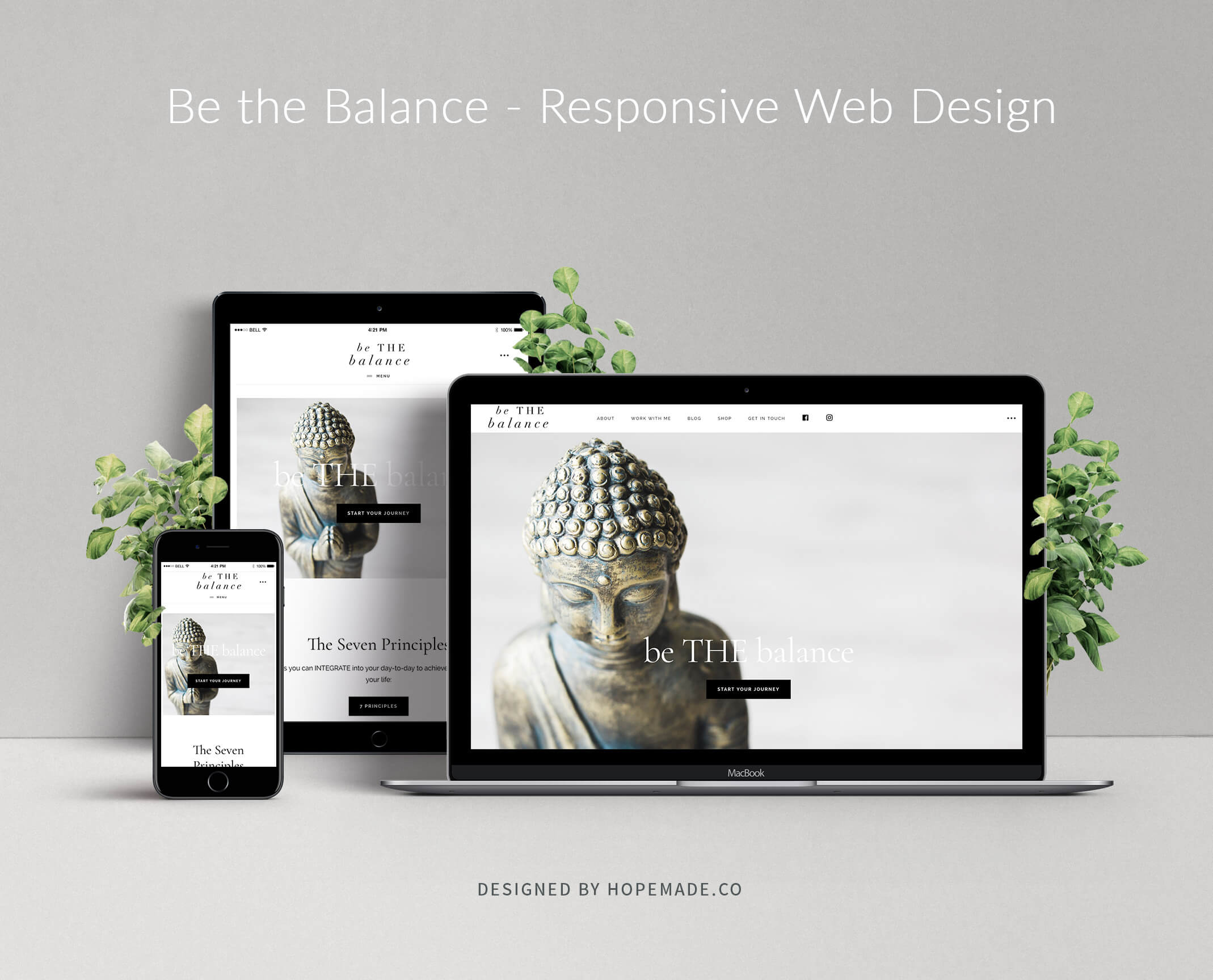 Ready to take your business to the next level?